Earning customer trust needs more than simply having good products. For a business to run well, getting trust from customers is not just a requirement. It's a necessity. Sure, people might choose to do business with you if your products or services are good. But the real catch to earn customer trust is – something else that we will discuss in this article.
A study by Appinstitute reveals how profits can be boosted up to 65-95% with a mere 5% increase in customer retention. If anything, the study further highlights why gaining customer trust is crucial when it comes to maximising the output for your ROI.
Why Earning Customer Trust is Important
Around 5000 years ago in ancient China, merchants used to carry their goods via multiple ships that were owned by a group of other merchants. By doing this, they were able to minimize their losses as putting them all on a single boat would spell a total disaster should any misfortune were to fall upon that particular vessel.
Achieving solidarity would require a substantial amount of trust among the collective of merchants. They knew that they could trust each other as they shared mutual objectives to limit risks and protect goods aboard multiple shared ships. As a matter of fact, this was one of the earliest forms of insurance! However, things are not as simple in this age.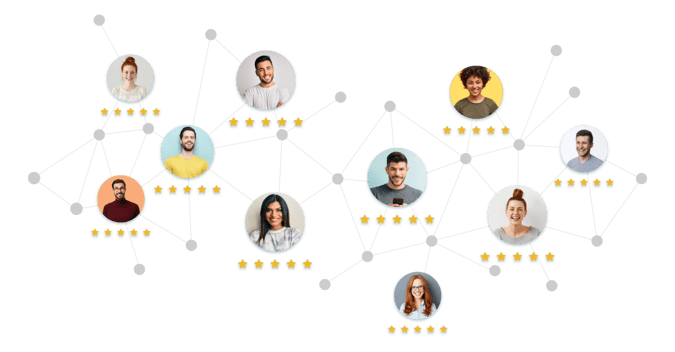 People have become more cynical and customers are more selective in making their purchasing decisions in this age. 55% of customers no longer trust the companies that they deal with as much as they used to according to a research by Hubspot.
But a great thing about this is that the opposite is also true. The same research also found that 93% of customers will keep making repeat purchases if they receive excellent customer service. Customers are more than willing to support businesses that have gained their trust and the game plan can be executed with the right approaches!
Let's take a look at four strategies that can help you gain customer trust for your business.
Customer Trust: Putting Customers First
It's easier for customers to trust you when you can convince them that you do care. Earning customer trust means more than just simply giving what customers want. Rather, it's how your business puts customers as the priority when making any business decisions. But it will not work if there is only one department within your company that carries out this principle.
Customer centric culture should be instilled throughout the entire company to ensure customers that they can fully rely on your business to get things done. Once everyone is clear how customers will be affected when making business decisions, they will be inclined to come out with strategies that customers would benefit from.
Putting customers first helps businesses build customer trust easier. And when your products and services show how they are formed with customers in mind, you will not only gain their trust, but their loyalty as well when they keep coming back to you for more.
Customer Trust: Improving Security
One of the most important things to gain customer trust is by making them feel safe when they are doing business with you. Regardless what type of business that you run, your website will mirror your reliability to operate and manage safe transactions for your customers. How safe customers feel will dictate how much they will trust your brand.
For instance, a complicated checkout process or sudden ad pop ups will increase customers' suspicion towards your service. By implementing safety measures such as SLL protection and trusted payment options, customers will feel more confident to proceed with their purchase on your platform.
Additionally, you should also proudly display your trust seals to improve customer trust. Nothing shows your reliability to provide secure transactions better than putting up those few badges on your website.
Telling Your Story
As humans, we are naturally attracted to great stories. As such, telling great stories of your brand is the best way to capture people's attention, keep your brand's name in their minds, and create a personal bond between your brand and customers.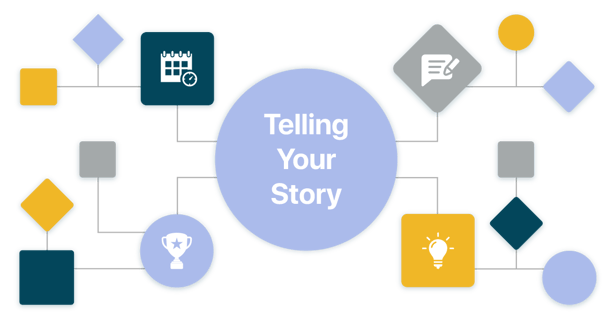 Through telling significant tales about your brand, it helps to mold how customers view your brand beyond the products that you offer. You can include your brand history, awards, or even testimonies from previous customers to make it easier for people to identify and relate to your brand.
A good example that we can take are what some companies do during festive seasons. In Malaysia, a variety of festivals for different cultures are celebrated throughout the year. And for the longest time, these festive periods have become a battleground for brands to produce the best stories during each celebration. From the Lunar New Year to Christmas, various brands compete to demonstrate how they encapsulate the spirit of celebration with amazing and unique storytelling.
Customers Are Your Best Advocates
The research by Hubspot found that the two most significant factors when deciding on a purchase for customers are word of mouth referrals and customer references. In simple terms, customers prefer to listen to other customers when they are deciding to make their purchase.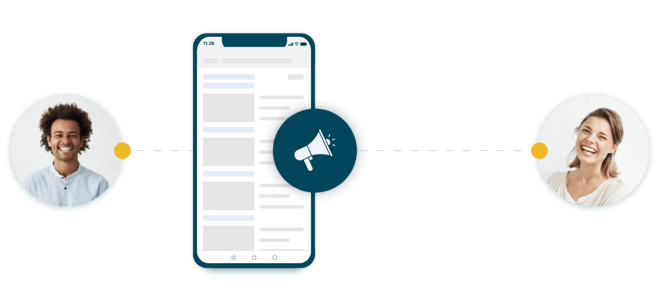 Social media is a great way to utilize the power that these referrals hold. Amping up your business presence with testimonies from satisfied customers, case studies and brand amplification will significantly boost your brand image and customer trust towards you.
However, the timing to ask for customer help must be planned only after you have provided enough value for your customers. Make your customers feel satisfied with your products, provide excellent customer service, and trust in your customers to do their part for you.
Conclusion
Building customer trust will not be an easy task. But the right strategies and a clear direction will greatly help to create a reliable image for your business. Providing excellent customer service while building a community of people who are willing to promote your products for your are strategies that have been proven effective before. And they will still be effective as we move forward into a new decade.
The most important thing to keep in mind is to let customers know that they are and will always be your number one priority. With a strong customer centric culture instilled throughout every part of your business, you will inevitably lay the foundation for a strong and sustainable ROI.