T
he Power of an Omni-channel Communication Platform
To some businesses, bundling together the perfect solution can be confusing or complicated. To overcome this, why not us a smarter solution that has all the communication channels needed, housed in one platform? It's called Omnichannel.
Businesses can't settle for just any omnichannel communication platform. Previously, communications tech companies come up with overly complicated software. In order for a business to really leverage communication is a robust omni channel communication platform that's carefully thought out and put together. Therefore, agents can easily respond to customer requests resulting in a great customer experience.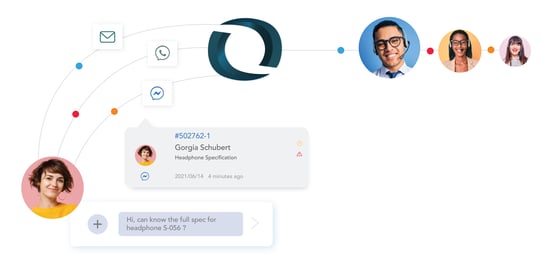 Uniting all your people
Because today's business landscape is global, it's more common for employees to work remotely. Cention provides you a software with a global communication platform allowing agents to talk with customers and also connect with each other through collaboration. Being able to connect at any time from nearly any location enables faster resolution to complex problems.

Omnichannel : Give your customers what they want wherever, whenever.
Everyone wants convenience. That means always delivering your product, service or support in a way that suits your customers.
The contact center industry is changing as customers are demanding a more immediate and personalized service at any hour. We hear how some businesses are still hesitant to move to the cloud or make changes to the communication stream. Change can be scary, but we're saying yes, businesses should consider how the right cloud-based omni channel communication platform can transform businesses to the better!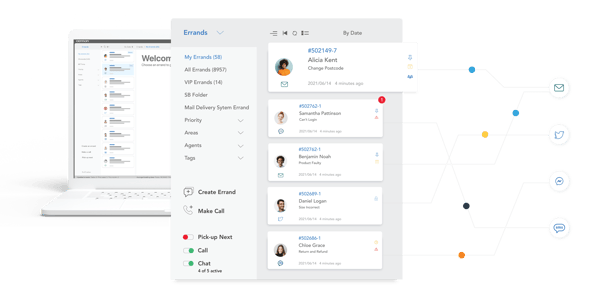 Get an overall view of customers
When you have mastered your data landscape, now work on streamlining data together into a single dashboard. The right data management software allows businesses to have a holistic view of the customer, uniting all channels into one seamless conversation.
An omnichannel communication platform like Cention is equipped with efficient analytic tools will guide business interact with customer data regardless of where they are generated from and can also be used as a cross-reference with other data derived from similar customers. In other words, Omnichannel brings data into data overview and creates a better picture about the effects of business efforts.